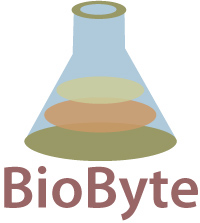 Welcome to BioByte
Bio-Loom is here!
ClogP, which has been the "gold standard" partition coefficient calculator for decades, has now evolved into Bio-Loom. Bio-Loom has many new features, including the ability to access BioByte's entire Thor Masterfile database of chemical properties as well as the QSAR database of Hansch equations.
Click here to download the program.
After you download Bio-Loom, e-mail us at clogp@biobyte.com for a free evaluation license.
The entire QSAR Database is now available for easy and flexible searching online, accessible only through the Bio-Loom program! Click here for an introduction, which shows how one might discover valuable QSAR data on cox-2 inhibitors such as Vioxx, Celebrex, and Arcoxia, and some of the interesting questions that such data could pose for drug developers.