An introduction to searching Bio-Loom's permuted index of biological activity types.
Open Permuted Activities Window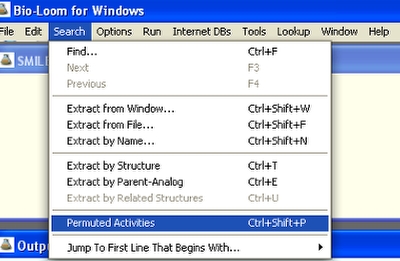 Go to the Search menu and select Permuted Activities.
Select Activity Window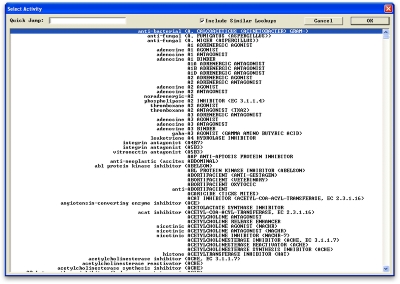 The Select Activity window will open. To select your desired activity, you can either scroll down or use the Quick Jump box (see below).
Select Entry

Select your desired entry, then click the OK button at the top right of the screen (or hit the Enter key). A window will open showing all of the matches for your activity search.
Quick Jump

Enter your desired activity type in the Quick Jump box. For this example, we are searching for cox-2 inhibitors, so we enter cox-2.
Select Terse Output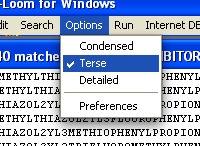 Go to the Options menu and select Terse.
Run Page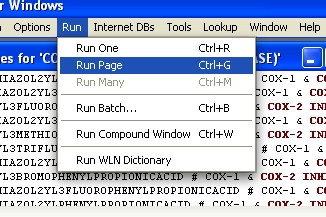 Go to the Run menu and select Run Page.
Run Page Results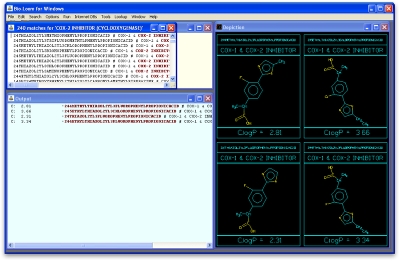 Example of Run Page.